DDD SYSTEMS & Dr. Dan Diaper.  How to contact Dr. Dan Diaper.
<![if !vml]>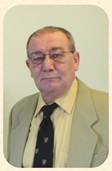 <![endif]><![if !vml]>

<![endif]> 
Contact Information
[ HOME ]  [ NAVIGATE ]  [ CONTACT ]  
Due to the public nature of Dr. Diaper's activities related to his 2015 book – Watching Cricket on the Radio – and in an attempt to minimise nuisance telephone calls from unscrupulous organisations, apologies are offered for only providing text contacts.
Generally emails will be answered within one day and Dr. Diaper is quite happy to provide telephone numbers if real-time, synchronised communication is an obvious desideratum.
EMAIL: ddiaper@ntlworld.com
TWITTER: DrDanDiaper
<![if !vml]>

<![endif]> https://twitter.com/DrDanDiaper
POST: Dr. Dan Diaper,
DDD SYSTEMS,
26 St. Marks Road,
Bournemouth,
Dorset, BH11 8SZ,
United Kingdom.
    [ TOP OF PAGE ]