DDD SYSTEMS & Dr. Dan Diaper.  A hierarchical means to access all the pages on the DDD SYSTEMS website.
<![if !vml]>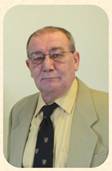 <![endif]><![if !vml]>

<![endif]> 
Website Navigation Page
[ HOME ]  [ NAVIGATE ]  [ CONTACT ]  
The DDD SYSTEMS website is heterarchically organised, having underneath it what in the early days of hypertext's genesis (circa the mid-1980s) was called a 'semantic net' of links to different pages.
For an alternative and relatively easy means to search the website, below is a hierarchical organisation of it.  N.B. A proper hierarchy is defined as where child nodes have only a single parent node, whereas a heterarchy still has levels, but its nodes may have multiple parentage, sibling and child links.
            Task Analysis Cell Assembly Perspective (TACAP) paper - 2019
                        India v. England 1st Test 2016 in Doggerel
India v. Australia 3rd Test 2017 in sketches and doggerel
Don't Change the County Cricket Championship Structure
Twitter Graphics Gallery – 4th. Ashes Test, 2015
Cricket Verse (5) (4) (3) (2) (1) (Older Doggerel) (Older Limericks)
NAVIGATE
    [ TOP OF PAGE ]